Ciambellone di Nonna Norma
Ciambellone - a simple and versatile dessert.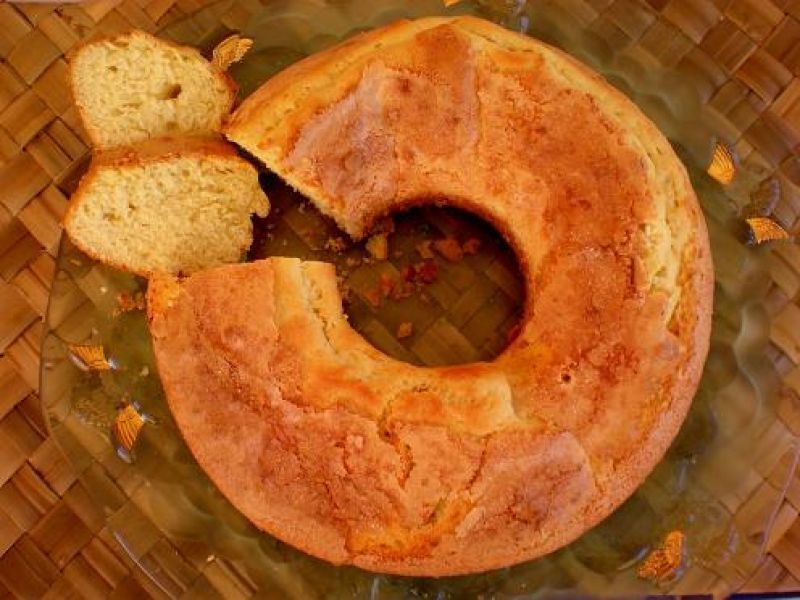 Ingredients
For 6 Person(s)
For the Ciambellone:
1/2

quart

milk

1

pound

all purpose flour

1/2

pound

sugar

3

large eggs

2

ounces

melted butter (or 2 Tbs of EV olive oil as my grandmother did)

1

lemon, zest only

pinch of salt

1/2

ounce

yeast for cookies (Pan degli Angeli or baking powder)
Directions
In a bowl whip the eggs and sugar until the content becomes foamy.

Slowly add the lukewarm milk and the yeast while you continue whipping.

Add the flour and the butter (or the olive oil).

Add the salt and lemon peel and mix well.

Coat your Ciambellone mold with a very light coat of flour and pour the entire content into the mold.

Sprinkle some sugar on the mixture.

Bake in the oven for 60 mins. at 400F.