Italian Chocolate Cake
A chocolate cake that anyone would love anytime.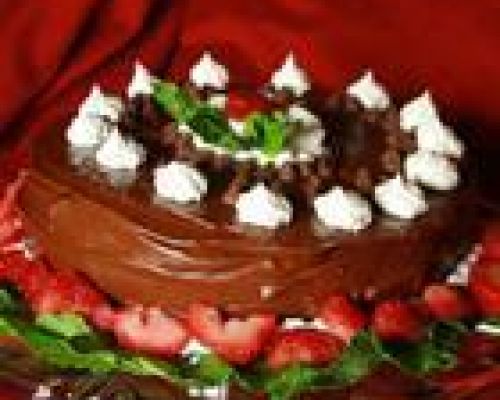 Ingredients
For 18 Person(s)
Recipe
Time: 30 Minutes

Time: 50 Minutes

In: 1 Hour 20 Minutes

1/2

cup Dutch process cocoa powder

3/4

cup boiling water

1

cup sour cream

1/2

teaspoon baking soda

2

cups sifted cake flour

1/2

cup butter

2

cups white sugar

3

egg whites

1

1/2 teaspoons vanilla extract

6

tablespoons butter, softened

3/4

cup Dutch process cocoa powder

2

2/3 cups confectioners\' sugar

1/2

cup milk

1

teaspoon vanilla extract

mybanner}
Directions
In a small bowl, mix together 1/2 cup cocoa and 3/4 cup boiling water; set aside.
In another small bowl, dissolve baking soda in the sour cream by stirring them together.
In a large bowl, cream the 1/2 cup butter and 2 cups sugar. Gradually mix in the sour cream mixture and cocoa mixture alternately with the dry ingredients. Beat until fluffy. Beat the egg whites until stiff and fold in the egg whites and 1 1/2 teaspoons of vanilla.
Grease a 9 x 13 inch pan and pour the batter into it. Bake at 300 degrees F (150 degrees C) for 50 minutes.
==================================
Chocolate Frosting:
Cream 6 tablespoons butter or margarine in a small bowl.
Add 3/4 cup cocoa and confectioner's sugar alternately with milk; beat until spreading consistency. More or less milk can be used depending on the texture you want.
Blend in the vanilla. This yields about 2 cups of frosting.




Decorate how you like.


none
Please Follow me on Instagram!