Rigatoni alla Papino
Once in a while, my Papino Vito likes to play in the kitchen and this dish is one of his specialties: Rigatoni alla Papino or... Rigatoni with Meat Sauce!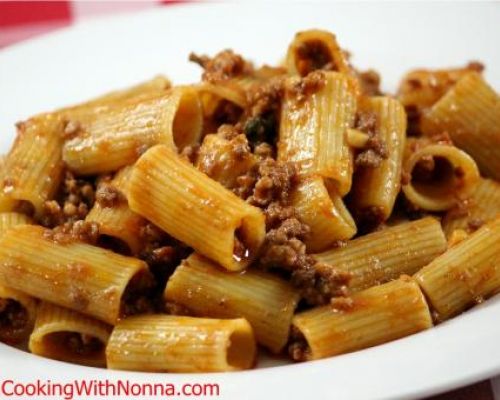 Ingredients
For 4 Person(s)
For the Pasta:
1

pound

Rigatoni pasta

1

pound

mixed ground meat (pork, veal and beef)

3

ounces

tomato paste

2

tablespoons

extra virgin olive oil

4

cloves garlic, chopped

4

leaves sage

2

Bay leaves

1/2

cup

red wine

pepper flakes

salt
Directions
Cook the Rigatoni in salted water

In a saute pan, add the EV olive oil and the chopped garlic.

Let the garlic saute for a few minutes until it turns lightly golden and add the ground meat.

Saute the meat by breaking it up with a wooden spoon.

Add the bay leaves and the sage leaves broken by hand. Add salt and red pepper flakes as desired.

Saute the meat until it turns brown. Add the red wine.

Let the alcohol evaporate for a few minutes and add the tomato paste.

Turn the flame to low, add two tablespoons of pasta water and cover the saute pan.

Cook for about 10 minutes. If the sauce gets dry, add some more pasta water.

Once the Rigatoni are cooked to Al Dente, pour them into the sauce and toss for 1 minute until the Rigatoni are well coated with the sauce and serve.

Garnish with Pecorino or Parmigiano cheese as desired.
The Cooking with Nonna Cookbook...
The Best Mother's Day Gift For Your
Mamma & Nonna!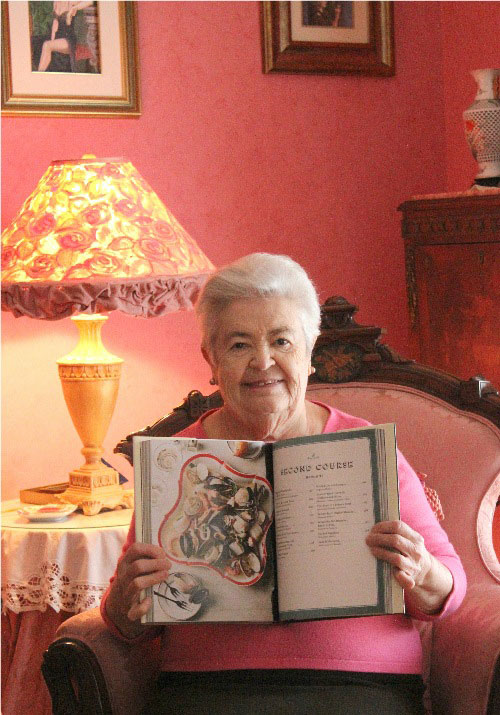 Please Follow me on Instagram!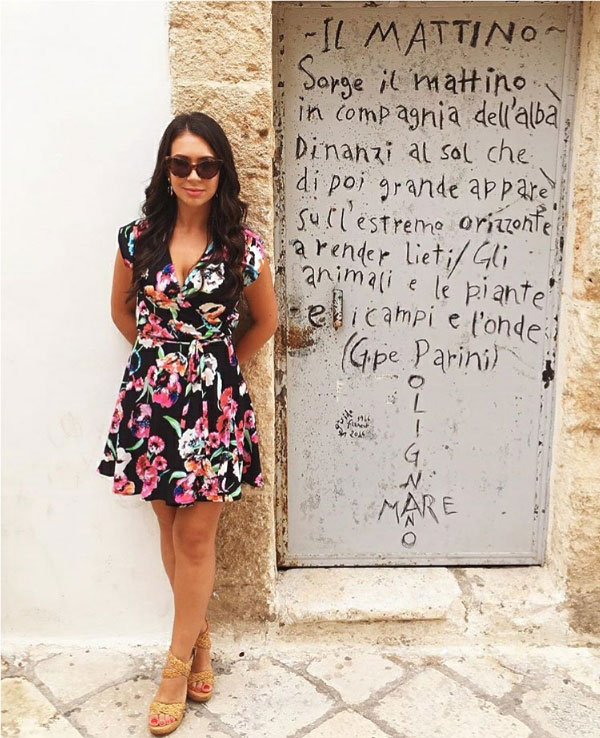 Reviews
Thursday, 14 December 2017
Sounds yummy. Tonight's supper!
- Stregalibby