Fried Peppers - Peperoni Fritti
Fried Peppers... a very quick appetizer or side dish... great all year round.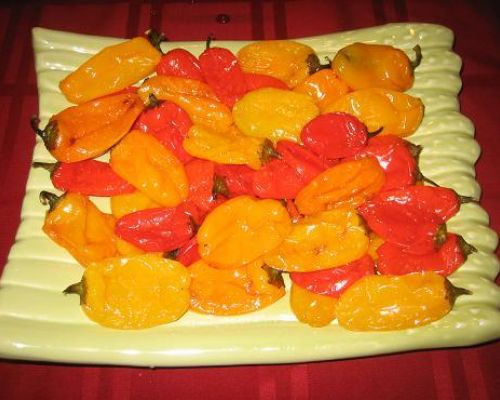 Directions
Wash and dry the peppers. Do not remove the stems.

Dump the peppers in the hot oil and fry for 15-20 mins.

Strain from oil and sprinkle with a good dose of salt.
Reviews
Tuesday, 12 December 2017
A very simple and delicious recipe... thank you for sharing!
- nicolaarts
Tuesday, 12 December 2017
Mi piace questo piatto perche posso usare i pepperoni che trovo nel New Messico (dove abito adesso)....
See Full Review >>
- cbaccin
Thursday, 08 September 2016
We enjoyed this dish alongside a few other recipes tapas style! The left-overs we used in a tortilla...
See Full Review >>
- T-Midds