Mullet alla Livornese
Mullet alla Livornese, one of the best ways to enjoy this fish with firm white meat.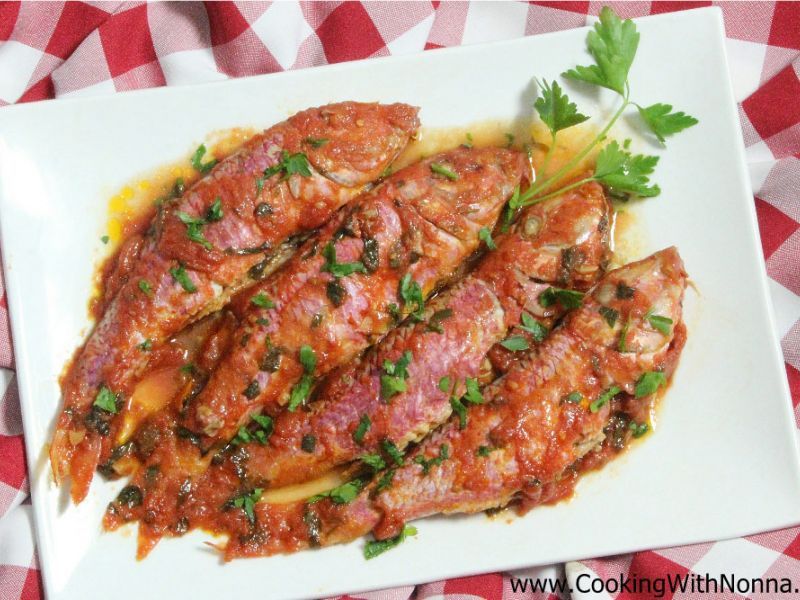 Ingredients
For 2 Person(s)
For the Mullet:
4

mullet

3

tablespoons

extra virgin olive oil

2

cloves garlic, chopped

14

ounces

crushed tomatoes

1

tablespoon

fresh parsley, chopped

salt

fresh black pepper
Directions
Clean all the Mullet by removing internal organs, scales and fins.

In a saute pan add the olive oil, the garlic and the parsley. Let everything saute for a few minutes.

Add the crushed tomatoes and continue to cook for about 5 minutes.

Add the Mullet side by side at the bottom of the pan. Spread some of the sauce over the Mullet.

Add salt and pepper as desired.

Cover the pan and let everything cook at low flame for about 15 minutes.